ENGAGING SPEAKER MARIËLLE WILLEMS
Mariëlle organizes seminars in the field of Givability®, the art of giving and the foundation for excellent Hospitality. In addition, she regularly speaks about Behavioral Influence. She is the designer of the 'Fools-Test' and her book on this subject will be published late 2017! Mariëlle is a dynamic and engaging speaker that inspires the participants.
Lenght of the Seminars of Masterclass
We organize seminars from 30 minutes to 1.5 hours. For Masterclasses from 2.5 to 3.5 hours. 
Current Seminars and Masterclasses of Mariëlle Willems:
1. Givability®, the art of giving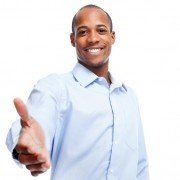 A seminar that takes the audience to the world of Hospitality. How do you give color to the world around you? How do you color your work? What makes people feel really welcome to an organization? How do you make a difference? The seminar provides an inspirational answer to these questions. With the 7 principles of Givability®, you will be able to realize excellent hostage in your organization. A seminar with obviously many examples and possibilities. A subject that makes everyone happy. After attending this seminar, the work of the participants has changed and they will 'Celebrate their work'!
---
2. The Fool Seminar
Have you attended Mariëlle Willems's seminar at Management Support Live and would you like to learn more about behavioral influence and Leary's Rose? Mariëlle is happy to arrange a seminar or a unique 2.5-hour masterclass. You get insight into how behavior and communication influence the behavior of others and how you can benefit from it. A particularly interesting seminar for anyone in a Leadership position or who works a lot with clients and colleagues.
Every seminar will be tailor made for your target group
Mariëlle can give her Seminars and Masterclasses in the following languages: