At Letsgoactive we are happy to help you with a customized training solution. Whether it's going to blossom the people in your organization, train in a specific way of working or communicating, realize the ideal customer experience or increase the distinctiveness of your organization, we have the experts to translate your question into an effective training or a result-oriented workshop. If you're looking for an inspirational speaker, we'll also be happy to help you. Below we have classified our solutions for you. Can we advise you? Call or email us, we will be happy to assist you
Givability®, Our main training program. Based on many years experience we created the ultimate program to reach distinctively good Hospitality and Leadership. We offer you a verity of training programs matching your needs. On this page you will find an overview of our wide verity of Givability® trainings and programs. Check it out right away!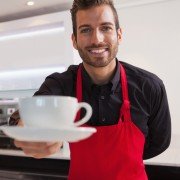 For over 15 years, our specialty has been to make people feel welcome to your organization. In every organization, the way employees approach customers is a crucial factor in the experience of the customer, guest or patient. We help you to make a difference in and with your organization. We provide tailor-made training programs for every organization in every industry: with practical tips and tools that are directly applicable.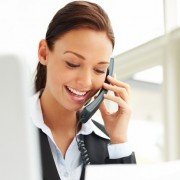 What makes our sales training so special and effective is the customer-oriented approach we teach based on our well-known Help-Principle. We offer sales trainings for sales professionals in the B2B work field, as well as training for sales professionals in B2C environment. We offer trainings for salespeople but also for shop sales, receptionists and restaurant staff. In short we have a training for everyone who is selling to customers.
Are you looking for a training for beginners or just a training Leadership for experienced executives, Letsgoactive offers you effective training and training courses. For example, there is already a one-day training program ascending to an inspiring 6-day training program. On this page you will find all the information you need to make your choice.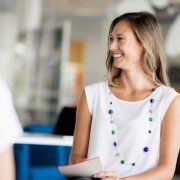 The basis of all is communication. Letsgoactive offers you a communication training program in every area. Now, you are looking for a training in the field of presentation, timemanagement, judging or dealing with difficult situations, by phone, the counter, by mail or personally, our communication trainers are ready to make you and your team grow. How can we help you?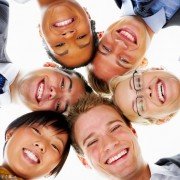 Teambuilding and Distinctiveness
We believe that taking effective steps with your team does not happen in the mud but by seriously getting together. This is how our successful team building programs are build. In a one-day or two-day team building program, we will guide your team to a higher level and help you to set and realize your goals. Next to team building we help you to increase the distinctiveness of your team or organization.
Are you looking for an Inspirational Speaker in the field of Givability®, Hospitality, Vision or influencing behavior? Letsgoactive has a number of engaging speakers in the house that will inspire and inspire your audience. Mariëlle Willems and Jeff Dadema regularly attend large and smaller meetings. We are more than happy to advise you.