Welcome to the Givability® training page. Learn the art of being great and lay the foundation for distinctively good Hostpitality and Inspirational Leadership. We offer you a great deal of opportunities to train Givability® in your organisation. We are happy to give you advise and help you design your Givability® training completely the way you want it.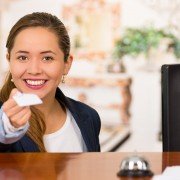 Make your team or organisation in a powerful way acquainted with Givability® and take the first steps towards a "giving organisation" or "providing team". This is where the Inspiration Workshop is meant for. At the heart of the workshop are the 7 concrete principles of Givability®. With Givability® you are able to make a difference in your organization to customers, guests, patients, colleagues, and as a leader with your team.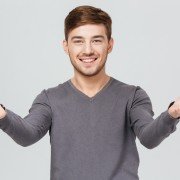 In the Givability® Basic Training you will learn the art of giving. The training is based on the 7 Givability® principles. Based on your organisation, the work of the participants, the obstacles of the participants and the growth opportunities of the participants, we work on a 'giving culture' in your organisation in which people love to work and where guests, customers or patients feel comfortable and welcome. Working has never been so much fun!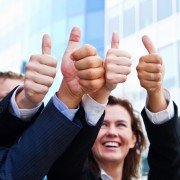 As successor to the Givability® Basic Training, there is an inspiring follow-up training in the field of the 7 principles. In this training, the participants will learn more about themselves and how to actively give color to their world and especially to their work. When everyone in your organisation has followed both the basic and advanced training, a rich culture is not only visible but also felt in the organisation.
A training that puts work in a different perspective forever.
Are your team members true Givability® experts and are they actively involved in monitoring and expanding the 'organizational culture'? We will, of course, make the program completely tailored for your organisation or team. The participants become real Givability® leaders in the organisation. They are able to train and coach other employees in Givability®. An inspiring journey for your Ambassadors.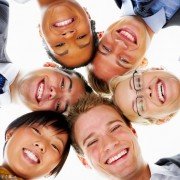 Is there a need for training in one of the 7 principles of Givability® in your organization or team? Or do you like to create your own Givability® training course? In that case we would like to offer you a Givability® Principle-training, which will help you get started with one of the principles. In addition, you can choose to train all 7 principles over the period you like. We are happy to advise you.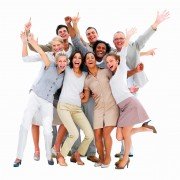 Do you have a question about the Givability® training opportunities offered for your organisation? Please contact us and we will be happy to assist you. We regularly develop new trainings for our relationships. Based on your question, we would like to make a customized proposal for your team. Just send us a message and we will contact you.